Published: 13 October 2014

13 October 2014
Grassmarket. As many of you passing the West Port may have noticed, after years of pressure, the Council have finally allowed the residents of the Grassmarket (GRASS) to develop and maintain the West Port Garden (one of the gardens created by Patrick Geddes).
With funding from the City Centre Neighbourhood Partnership and the Edinburgh World Heritage Trust, tools, plants and fruit trees have been purchased, a lot of tidying up has been done and a series of raised beds for vegetable growing have been installed on the top (sunny) platform. The revived garden has already seen poetry readings taking place there.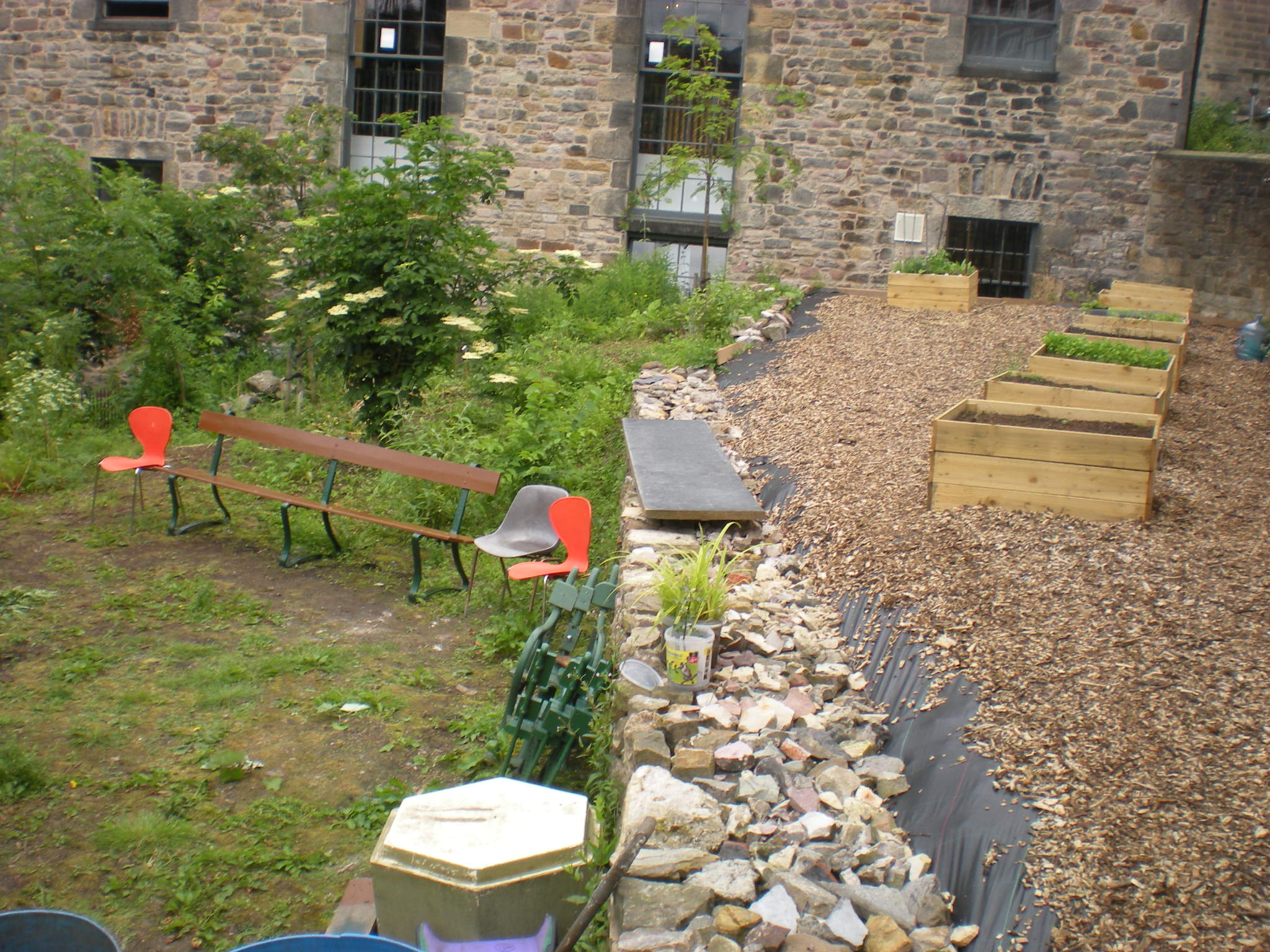 Granny's Green. After immense effort renewing this area by the EOTDT, EWH and the City, inevitably no management plan was agreed and little or no maintenance has been done by CEC. GRASS are in touch with CEC over doing an initial tidying up of the herb area, but the Council really needs to put resources into a long-term plan for this huge and very prominent area. The residents are more than willing to be involved, but feel that the Council needs to take the lead and provide a long-term commitment of support.
Lister Housing. Reports indicate that during the summer a gardening group has been set up there – more news awaited.
Huntly House courtyard garden – CEC have consulted the EOTDT about the improvement of their previously inaccessible courtyard – potential role for volunteers - watch this space.
Acheson House. Edinburgh World Heritage (EWH) and volunteers continue to maintain the garden behind Acheson House, developed by EOTDT and EWH. Chiara Ronchini from EWH reports that '30 bags of fruit and vegetables were harvested from the garden this year - raspberries; red, black and white currants; strawberries; also loads of gooseberries; apples; blaeberries: onions, leeks, garlic, lettuce, courgettes, broccoli. We have around 40 people coming to garden and harvest in the garden, all at different times. We can say that the garden is now self-sustainable! Many residents also come in for barbecues and wee parties.'